14th Nov: Putting things in Perspective
Following what is hopefully some good news today, I celebrated by roasting some parsnips with my dinner, gorging on homemade cheesecake and making a cappuccino with my coffee machine. Tomorrow, cocktails. I know how to live! "We have only this moment, sparkling like a star in our hand….and melting like a snowflake. Let us use it before it is too late." Marie Beynon Ray
12th Nov: Berry Bakes #3 Lemon Cheesecake
Last week I made enough biscuits to feed the five thousand. So, unsurprisingly I had a few left over. Rather than having biscuits for breakfast, lunch and dinner, it was crying out to be made into a cheesecake base. Step forward Mary Berry's lemon cheesecake. This recipe was so easy to do. If you need to expend some energy/anger I would totally recommend smashing up rock hard ginger...
1 tag
11th Nov: Remembrance Sunday
Wanstead held it's own Remembrance Day service in the Garden of Remembrance under a sparkling blue sky today. Standing next to a man proudly displaying his medals reminded me why we should all be so proud of our country and the men and women who have fought for us. They shall grow not old, as we that are left grow old: Age shall not weary them, nor the years condemn. At the going down...
10th Nov: "If it moves, we smoke it"
Happiness today was in the form of BBQ cow, pig, chicken and fish at Bodean's 10th birthday party, Buttstock. I wasn't too sure about the name to be honest, it sounded like we were off to some sordid leather-clad affair. Instead we were entertained by the likes of 'Sicknote Steve' - see what they did there - and a Bourbon bar. The queues were ridiculous, as was the...
"Now it's a party"
– The Wisdom of Whitfield: 6th Nov
5th Nov: Murraymints the too-good-to-hurry mints
Who would have guessed the humble Murray Mint had the power to de-stress my day. Having not eaten them in over 15 years, it brought back memories of day trips up to London with my dad and a time when there were clunky mechanical vending machines down in the tube stations. Happy times!Posted with Blogsy
4th Nov: Return of the Red Eye
Ah Sundays. I can't think of anything better than going out for brunch followed by a bit of pottering around London. Brunch was consumed at 80s cult film turned madly popular eating establishment, The Breakfast Club. Be prepared to queue, but once you're in it offers delights such as 'When Halloumi met Salad' and 'Ham so eggsited'. Oh how we laughed. I opted...
3rd Nov 2012: Bakes from The Berry - Yorkshire...
This is recipe number two that i've tried from Mary Berry's Baking Bible, following a highly successful Viccy Sponge. Apparently this gingernut recipe is easy and 'very quick to make'. So far so good. I gathered all my ingredients together and as so often happens realised I was missing one. Damn you muscavado sugar! I'm confident that brown sugar will work....
5 tags
Olympic Adventures Day 8: All you need is love....
Last Saturday was billed as Super Saturday and my word it was. In the morning you could hear the sound of medals pouring in as first our rowers and then our cycling golden girls smashed the opposition to pieces. On a more worrying note, the habit of 'medal munching' appears to be becoming more than just a one off. Seriously, why? I can only imagine it's the brainchild of some...
3 tags
Olympic Adventures Day 7: I told you I'd get in
Dedication, perseverance, a refusal to admit defeat…..you'd think I was talking about the athletes wouldn't you? No, this is what you need to secure a ticket to the Olympic stadium. It should be made an event in it's own right, and I'm pretty sure I'd challenge for a medal!! Many people will tell you that for days I have been optimistic about my chances of...
Olympics Adventures Day 6: It's raining gold!
Today was a day where you needed 5 TVs just to keep up with Team GB in action. Disappointment in the rowing quads (can someone pleeeease stop the commentators saying 'guaranteed gold'), was followed by a staggering 10 minutes of GB success. We had two TV feeds on, one following our canoe slalom pair, the other our double trap shooter. It was soon raining Gold! Now one thing I...
Olympic Adventures Day 5
A perk of working at a sporting venue, and an Olympic one at that, is that sometimes, just sometimes, you bag a freebie… Luckily for us this was one if those days. The empty seat fiasco in the media turned out to be a bonus for us, as some spare Archery tickets were given to us to fill. It was sunny, the archers were ready to arch…..and it was free. The Russians and Koreans...
Olympic Adventures Day 3
For those wondering where Day 2 went, I ask myself the same question. Rum and coke is probably the answer. In GB news however, we won our first medals - well done Lizzie Armitstead and Rebecca Adlington - you put me to shame. So, onto Day 3. The Big One. Oh yes, it's Olympic Park Day 1 (drum roll). I have not bounced out of bed at 6am like that since I was five and it was Christmas. On...
Olympic Adventures Day 1: Boiiing!
A late ticket purchase for men's gymnastics in the week leading up to the Olympics, meant that there was no time for an Olympic sized rest on Day 1. The well publicised transport delays failed to materialise and within half an hour of leaving my house I arrived at the 'North Greenwich Arena' (that's the O2 to you). I was enthusiastically greeted by a troop of volunteers,...
Olympic Adventures Day 0: Its all just Wonderfully...
So, after 7 years of waiting it's finally arrived!! The build up last week was amazing, I can't comprehend why anyone would want to not be part if it! In London we are surrounded by copious amounts of bunting, ridiculously happy volunteers and people that have travelled from all over the world to come to our city. So let's just say that on opening ceremony day, I was feeling just a...
I Heart Pettyfer
Having neglected my blog for some time now (if I were a parent it would be time to call in social services), I thought that for my come back piece, I would address the most low brow topic I could muster….naked Channing Tatum and Alex Pettyfer!! If you haven't guessed by now I went to see Magic Mike. It is wrong. But i did it. Judge me if you will. I would first like to say that I...
Tangerine Dream!
This Michael Kors tote bag is my brand new handbag crush! Fits an iPad and iPhone and is an amazing colour!! I seriously want one. Luckily off to New York next week, so hoping to spot it in all it's glory. My only worry is that those straps look a little delicate. Notwithstanding this it still looks fab!!
3 tags
Friday Finds...
A random voyage of discovery around Shoreditch and Clerkenwell on Friday evening unearthed three little gems that I'm sure to visit again: Bar Kick Previously visited almost 10 years ago i had forgotten that this place existed. Its fun, friendly and serves up some superb cocktails. Full of table football tables and adorned with flags and paraphenalia, it's the sort of place that...
Single meet Single...
Ok, so enough time has now passed for this to be slightly less awkward for all involved. Plus I doubt anyone directly involved will have the inclination to seek this out, read it and cast judgment, so for the time being I am safe.  So, the story starts at the end of last year when I was in the pub with my friends. We were discussing how difficult it is for single people to meet new people in...
Best news I've heard all week.... →
Elizabeth Arden's 8 hour cream is one of the best beauty staples you can have in your make-up bag. It works wonders on dry skin and can give a lovely little glow on particularly bad days. However, that clinical, medicinal smell is a complete turn off. So I was over the moon to hear that they have produced a fragrance free version. It's about time….but still a total win!
1 tag
Heart over Head
2012 is going to be the year of 'heart over head'. I have officially decided.  I sometimes have a habit of talking myself out of doing things - too difficult, too expensive, too far away, don't need it, too scary.  So it's time to focus on gut instinct.  The most fun things that have happened to me this year have been relatively spontaneous.  Although when I say fun, I am...
1 tag
My Goodness
At the weekend, rummaging within the depths of Spotify, I stumbled across the band in the link below. My Goodness! I liked the name so decided to give them a whirl…and was pleasantly surprised with what I heard. Hailing from Seattle these guys are in esteemed musical company but they are essentially two guys playing raw, bluesy, punky rock. There are obvious comparisons to similar 'garage...
1 tag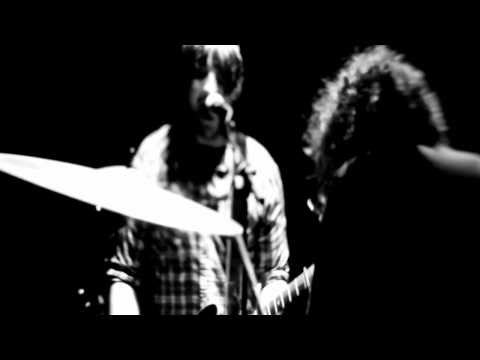 4 tags
Some of the things that inspire me...
I LOVE, and mean love, music I think this must originate from my nan and uncle's love of vinyl - my parents never really played that much in our house, which frustrated me no end. I remember hiding away in my bedroom trying to discover new music from the age of about 8…i used to make mix tapes from the radio on my old clapped out cassette recorder (showing age here), and am now...
In the beginning...
Hello out there! This is my first foray into writing anything on the internet that is longer than 140 characters. Not being a naturally succint person this may cause days to be lost merrily hacking away at my keyboard, with the odd break for a glass of wine. But hopefully not. This blog is for no particular purpose other than noting down the things in life that make me smile. For me, this is...